Music Is Love Music Is Life

Tweet
Follow @CinCoYo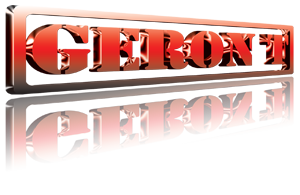 The Geron T (pronounced guar-an-tee)
Geron T is no stranger to the music and entertainment industry. As a member of the group FBA, he has sold countless CDs in his hometown of Columbus, OH and has opened for some of the hottest acts in the game across the country. Now branching out solo, Geron T is ready to show the world that solid rap lyrics blended with smooth r&b can propel the game to a higher layer.
| | |
| --- | --- |
| | Geron T releases his debut EP titled 100% Geron T which includes the club hits Overall 99, Let The Music Move You, and Alright. Also, the LL Cool J inspired One Night is a huge hit with the ladies. Geron T is definitely a force to be reckoned with and is poised to make his presence felt, heard, and known in the world of music. |
| | |

Listen to all of 100% Geron T [EP]

100% Geron T [EP] by CinCoYo

Click here to buy my CD.


Tweet
Follow @CinCoYo