Music Is Love Music Is Life

Tweet
Follow @CinCoYo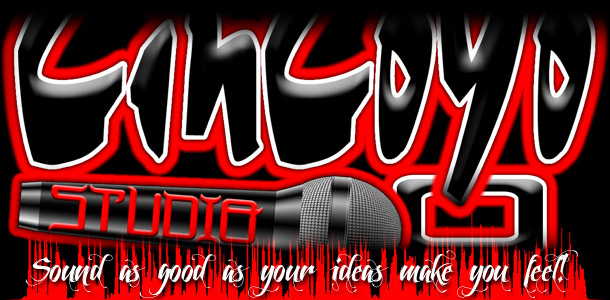 During mastering, a professional engineer optimizes your CD by using EQ, compression, and other dynamics processing, so your album can compete with any major label release.

Every major label release is mastered to prepare it for radio play and retail sale. The reason? In the studio you record one song at a time, resulting in songs that all peak at different levels and have different EQs. A mastering engineer can unify your album with skillful use of EQ, gain, and compression to give it a consistent sound from track to track. This process also allows the engineer to enhance the volume of your overall album so it's as hot as can be and sounds incredible.
Why Use CinCoYo Studio Mastering?
Quality

Care

Affordability

CinCoYo Studio offers world-class Mastering that makes your music ready for commercial release. Our industry-leading mastering studio offers you access to some of the most advanced audio mastering gear available.

You've poured your heart and soul into your music. It deserves to sound as good as your music makes you feel. Your job will receive the individual care and attention it deserves. CinCoYo is committed to quality and customer satisfaction.

Industry quality mastering at an independent musician's price! Our rates are targeted and set for independent artists. CinCoYo mastering gives you access to the same industry-leading equipment at a fraction of the price of the world's other top CD mastering houses.

How to Get Started

Pricing

To submit your project to CinCoYo Studio for mastering you must upload a mixed down 16-Bit/44.1kHz stereo master. We will provide your mastered audio in one of the following formats:

Audio CD (With CD Duplication Order) *7-10 business days
Data Files (wav, aiff, mp3, etc.) via download *3-5 business days

---

For mastering the maximum audio length is 78 minutes and the maximum upload size is 700MB

*Compressed file formats such as MP3, AAC, or WMA files are not acceptable as a source for mastering

*It is recommended that processes such as compression, limiting, maximizing, etc. not be applied on the stereo buss during mixdown. A master that arrives already compressed and or limited greatly reduces the ability of the engineer to deliver the best sounding master possible.

Masters with excessive level, clipping or audible distortion may also prevent us from mastering your project to its fullest potential. Leaving 3-4 dbs of headroom during mixdown is a good rule to follow to avoid clipping and distortion on your master.

If any of the above issues are found on your submitted master we may request that you correct the issue and submit a new master before we proceed.

---

It is very important that you fill out the CinCoYo

Mastering Questionnaire

and

Track Listing Form

to help our engineers get the most out of your master.

Required information on the form includes a complete and accurate running time log listing all events (tones, silences, songs, outtakes, noises, etc.) as they occur. The Artist, Title, and track names entered on this form will be used to add CD-text to your

CinCoYo Duplication

order. Please ensure all information is accurate.

MASTERING WITH EQ

one song

$150

4-6 songs

$450

7-12 songs

$550

13-16 songs

$650

17-20 songs

$750

21 + songs

call for a quote

ALBUM TUNE-UP

For $250 we'll adjust your levels and/or change your track sequence and spacing. Does not include EQ or compression.








NO MINIMUMS


FULL COLOR SHRINK WRAPPED CDS IN JEWEL CASES WITH BARCODE

.
$2/CD

NEW!

Add CD Text and ISRC codes to your album for $60. FREE with any mastering plus duplication and distribution package
Questions about Mastering? Contact Us
mastering@cincoyo.com
(614) 316-BEAT

Tweet
Follow @CinCoYo